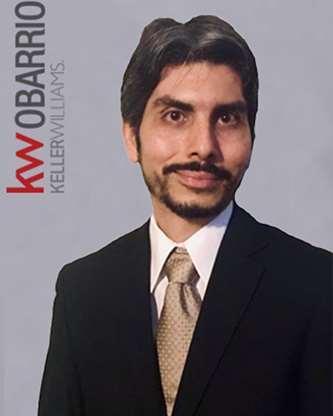 KW OBARRIO (PANAMA CENTRO REALTY)
Ph Sl 55, Calle 55 Obarrio Y Samuel Lewis, Panamá




Boquete Brokers for Chiriqui
Purchase and Sell with peace
Residential
Any
Single Family
Condo/Apartment
Lots/Acreage
Farm
Commercial
Any
Building Only
Building & Land
Business & Leasehold
Business & Property
Business Only
Land Only
Multi-Family
Industrial
Min Price
Any Price
$0
$1,000
$2,000
$3,000
$4,000
$5,000
$7,000
$10,000
$15,000
$25,000
$50,000
$75,000
$100,000
$125,000
$150,000
$175,000
$200,000
$250,000
$300,000
$350,000
$400,000
$450,000
$500,000
$550,000
$600,000
$650,000
$700,000
$750,000
$800,000
$850,000
$900,000
$950,000
$1,000,000
$1,250,000
$1,500,000
$1,750,000
$2,000,000
$2,500,000
$3,000,000
$4,000,000
$5,000,000
$6,000,000
Max Price
Any Price
$0
$1,000
$2,000
$3,000
$4,000
$5,000
$7,000
$10,000
$15,000
$25,000
$50,000
$75,000
$100,000
$125,000
$150,000
$175,000
$200,000
$250,000
$300,000
$350,000
$400,000
$450,000
$500,000
$550,000
$600,000
$650,000
$700,000
$750,000
$800,000
$850,000
$900,000
$950,000
$1,000,000
$1,250,000
$1,500,000
$1,750,000
$2,000,000
$2,500,000
$3,000,000
$4,000,000
$5,000,000
$6,000,000
Min
Any
20 m2
30 m2
40 m2
50 m2
60 m2
70 m2
80 m2
90 m2
100 m2
125 m2
150 m2
175 m2
200 m2
225 m2
250 m2
275 m2
300 m2
325 m2
350 m2
375 m2
400 m2
425 m2
450 m2
475 m2
500 m2
525 m2
550 m2
575 m2
600 m2
Max
20 m2
30 m2
40 m2
50 m2
60 m2
70 m2
80 m2
90 m2
100 m2
125 m2
150 m2
175 m2
200 m2
225 m2
250 m2
275 m2
300 m2
325 m2
350 m2
375 m2
400 m2
425 m2
450 m2
475 m2
500 m2
525 m2
550 m2
575 m2
600 m2
House in Flor de Dolega with 6458ft² of land
Bed: 2
Bath: 1
Price: $95,000
It is a house with 2 bedrooms, 1 bathroom, open kitchen with granite countertops, and has a spacious 600m² (6458f²) lot, in a very cool and quiet area, stone wall on the sides, security gates on the doors and windows, main security door, open laundry, with covered parking and PVC finish, the residential has a private aqueduct.
Land Limones Puerto Armuelles 3.88 Acres
Price: $345,000
It is a land on the road to Limones on both sides of the road, one with access to the sea 40 linear meters from the property and the other on the other side of the street adjacent to a stream and overlooking the sea. It has a tourist, urban and commercial potential.
If you want to purchase a home, a farm, beach property, or a lot in any location in Chiriqui, you want to do it with someone with 23 years of experience in the market. Someone with a reputated name, that can and will fullfill your expectations from the beginning to end.. Leave all your burdens to purchase your desire property to us, we will be in charge, with our team in all the details.

When the time comes that you have decided to sell your property in Chiriqui or anywhere in Panama, you want to deposit the trust, burden and the task to the person and the team that will do anything to achieve the sale or rent for you, and who will guide you throughout all the process with all the knowing and updates of the market situation and specially with experience and trajectory since 1997
!Home.view_full_search_screen!